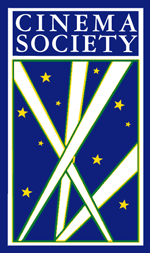 Average
Rating

4.4

Tuesday, March 27, 2012, Reading Cinemas Town Square 14 Theatre

TUESDAY, MARCH 27

On Screen: 4:30pm or 7:30pm (You Pick!)

Reading Cinemas Town Square 14 Theatre

Cinema Chat (Aud. 14) begins 30 minutes prior to screenings

Introduction begin 15 minutes prior to screenings (Aud. 14 & 8)

Discussion follows screenings (Aud. 14)

MUSICAL CHAIRS

MUSICAL CHAIRS, the latest film from renown director Susan Seidelman (DESPERATELY SEEKING SUSAN) blends dance, drama and romance. Starring acting newcomers Leah Pipes and E.J. Bonilla as a pair of unlikely lovers in contemporary New York, they must face a number of challenges, both separately and together, before finding one another—and themselves. A Paladin Release, MUSICAL CHAIRS opens in San Diego this spring.
| | |
| --- | --- |
| | |
28-Mar-12: SiouxMac - Rating: 3
What is wrong with me? Do I have a heart of stone? Or a particularly low tolerance for sap? Answers - I don't know, certainly not, and not especially. But sad to say, I was not as captivated by this movie as everyone else seems to have been. And today, all I can think is "why didn't I like it more?" The acting was fine, and the dialog was okay. The scene in the swimming pool was cool. I've never seen a movie about wheelchair ballroom dancing, but still I found the whole storyline a bit predictable.
I did enjoy the guests and the ballroom dancing performance following the movie.
28-Mar-12: Mroe - Rating: 4
Wow another wonderful film that opens our eyes to a part of life that most of us did not know about (at least I didn't). A very sweet film that just was just full of charm. I could have sworn the scene of when Armando is walking to work (down the streets of Brooklyn?) that is was the same streets that "Tony Manero" (Saturday Night Fever) walked on his way to his job…??? And some of the other supporting characters in the film were REAL characters, they added so much to the film.
What a treat to have some of the cast and film makers their last night along with the amazing dancers, I felt very lucky to be there last night.
28-Mar-12: JF - Rating: 5
I really, really enjoyed this movie!
I loved that diversity was celebrated and not used as a shortcut to make the characters interesting. AND that diversity in this film is not only in terms of culture, but included sexual orientation and people with disabilities.
The films immersion in NY, and most of all the nuyorican dynamic of food/music/family was especially vibrant.
The ensemble was terrific. It's rare when all of the characters are distinct and believable, and the relationships resonate. As a viewer I found that I became emotionally invested in even the minor characters...from the janitor, to the head nurse Irma, to the bachelor uncle, and on and on.
Kudos and I really hope that this movie finds an audience as appreciative as our group here in San Diego!
28-Mar-12: RichG - Rating: 4
What started off as an After School Special soon became a tear jerker. (five times, thank you.). The sum of it's parts was quite a delight. Nice chemistry between the players. Andy's game-changing moment opened the floodgates. The strength of those chair-bound dancers was striking. This being reinforced by our guest after the movie. New found respect arose. Provides little reason for self pity next time little stresser arises.
28-Mar-12: Lauren - Rating: 5
Loved the movie! It was entertaining, well acted, wonderful music and dancing and although I liked the ending, it ended way to soon! I wanted more and I can't remember the last movie that left me feeling that way and we've seen some great movies this year. Thank you very much for finding this.
27-Mar-12: Margaret Downing - Rating: 5
I showed up at tonight's movie fully intending to hate it. Overcoming adversity, wheelchairs, quirky characters: the only question in my mind was whether I would award it a "1" or a "2" -- The film started off with a wonderful intro to the energy of NYC and only got better from there.
Loved it, loved it, loved it! Laughed, cried... Cried some more. The sound track was fabulous, a real bonus. I especially enjoyed the "Rosa" character. The ending avoided the easy fix. Will definitely be recommending this one.
27-Mar-12: Jim - Rating: 5
Wonderful movie. This is why I joinedvwasvfor movies like this. Loved the music. My foot was tapping all through the movie. It felt realisticly with tough human situations. Touching love story. That lead can really dance!
Great, tight editing.
Home | FAQ | Directors Circle | Cinema Travel | Previous Season | Director | Contact Us