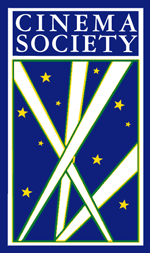 Average
Rating

4

Tuesday, March 20, 2012, Reading Cinemas Town Square 14 Theatre

Invited Guest: Richard Trank

TUESDAY, MARCH 20

On Screen: 4:30pm or 7:30pm (You Pick!)

Reading Cinemas Town Square 14 Theatre

RICHARD TRANK FILM FESTIVAL

We welcome back Academy Award winning filmmaker Richard Trank, with a showcasing of two of his important motion pictures. Both films will be shown at 4:30pm and repeated at 7:30pm, with our chat/introductions beginning 30 minutes prior to each start time. Richard will partake in discussions immediately following each screening

Auditorium 8 Only

Academy Award Winner, Best Documentary Feature

THE LONG WAY HOME

Narrated by Morgan Freeman, THE LONG WAY HOME tells the struggle of Jewish Refugees from 1945-1948 in DP camps and the role they played in the creation of the State of Israel. Running Time: 120 Minutes

Auditorium 14 Only

IT IS NO DREAM: THE STORY OF THEODOR HERZL

Richard's latest feature documentary, IT IS NO DREAM: THE STORY OF THEODOR HERZL, explores the life and times of Theodor Herzl, father of the modern State of Israel. Narrated by Academy Award® winner Sir Ben Kingsley and featuring Academy Award® winner Christoph Waltz as the voice of Theodor Herzl, the film examines how Herzl, a well-known journalist and playwright and an assimilated Budapest born Jew, took upon himself the task of attempting to create a Jewish homeland in Palestine. Over the span of 8 years, and against all odds, Herzl organized and led a worldwide political movement that within 50 years led to the establishment of the State of Israel. Running time: 97 Minutes.
| | |
| --- | --- |
| | |
21-Mar-12: Georgi - Rating: 4
What better choice to narrate the story of this gut wrenching journey than "God" himself, Morgan Freeman. Never before have I been so moved by the holocaust story. Perhaps a numbness has set in, or a rejection of truth. Yet the real tragedy continued so long after so called liberation. As one letter said "better to be a defeated German than a liberated Jew." It also pointed out how fortunate we were to not have suffered these horrific and inhuman atrocities. Trank is a great documentarian. The editing, the music, the archival footage. It all told the story while Freeman's voiceovers provided the glue. Thank you Andy. I am sorry Trank and his tennis shoulder couldn't come, did have a nice chat with his surrogate in the lobby who was clutching his Cinema Society party favor to his chest with great pride. He told me is own grandmother was one of those children crossing over the mountain paths. Most of us have ties to this history in some way. This is why we can't ever forget it. Thank you Andy.
21-Mar-12: RichG - Rating: 4
Seeing "The Long Road Home" made realize how history continues to repeat itself. Jews from the beginning of time have been treated as vermin. The treatment of the DPs is but another,unfortunate, example. The story, sad as it was, provided an education to those of us who did know the details. Makes me want to hate the British. Film was very well put together. Probably the best of the Trank collection. Its Oscar was well deserved. Thank you (again)Andy
21-Mar-12: ebee - Rating: 4
Chose The Long Way Home at the Richard Trank Salute. So glad I did. What an amazingly well researched movie. Hard to believe it was released in 1997..it felt very current as a historical documentary. So many moving images and provocative topics ~ the trek across the alps, the displaced persons camps, the Marshall/Truman power struggle...the obvious British anti-semitism. But what lingers for me are the images of the children... the next generation born to concentration camp survivors. Such a great movie. Thanks, Andy!
21-Mar-12: jh - Rating: 4
Why, I was thinking, are we being subjected to repetitious scenes, such as pages of handwriting, close-ups of a room at the Hotel Castille, and the Vienna landscape? Then it hit me, all the better to digest the words and thoughts of Theodor Herzl. Because IT IS NO DREAM was so well written and contained NO action, the question becomes "how best could one communicate the thoughts of Dr. Herzl". One of my favorites was (and I paraphrase): If one's good idea will be appreciated in 30 years, one must be willing at the beginning to accept being treated like a madman.
20-Mar-12: Margaret Downing - Rating: 4
Academy Award winning documentary The Long Way Home tells the inspirational story about the establishment of the modern state of Israel using absolutely amazing footage (especially the trek over the Alps) and compelling current day testimony and analysis from those who were there, then... The main drawback for me is that this is a complicated tale, difficult for someone who doesn't know much about the topic to begin with to keep straight; so, sometimes, my attention wandered. However, I feel the need to learn more, which I am sure was a goal of the filmmakers. Would have liked to see a more balanced portrayal of those who opposed the birth of Israel, which, I will brag to say was also the date of my birth: 5/14/1948.
Home | FAQ | Directors Circle | Cinema Travel | Previous Season | Director | Contact Us